Cyber Crime is Evolving
T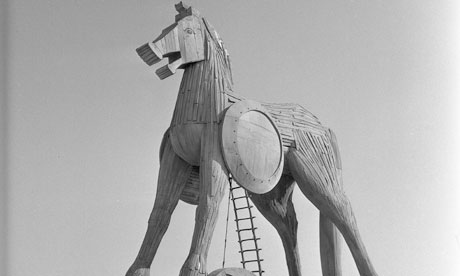 he Zeus Trojan is an example of the growing sophistication of cyber crime. Designed to take advantage of a moment's lapse in judgment, these attacks must be met with vigilance and precaution. If you feel like something is not quite right, even if you can't identify the source of your uneasiness, trust your instincts. This is true when visiting social media, online banking, and retail sites. Your eyes and brain may detect the variations in a seemingly authentic webpage without you consciously identifying the problem.
This is a friendly advisory that the Zeus Trojan is attempting to access personal and credit card information, using Facebook and other sites to lure victims. People are often caught unaware, because the Trojan uses tactics such as an authentic looking Facebook login screen to ensnare users. Once individuals log in, they feel a sense of security and don't realize they are vulnerable. This is when the Zeus Trojan extends offers promoting "secure" shopping and savings that appear legitimate but are actually scams to gather your personal account data.
Businesses and individuals must remain vigilant against phishing tactics and other cyber-crime strategies that may slip through existing security practices. It may help to look at the situation metaphorically. If a salesperson stops by your office to sell you something, you might be suspicious if they are uninvited, but if they drop a familiar name they may cajole you into relaxing your guard and giving them a chance to sell their wares. Once they have established a rapport in your office, you may be caught off guard when a future transaction proves fraudulent. Establishing familiarity is part of the con.
Gaining trust is crucial to gaining access to your wallet. Through a clever disguise the Zeus Trojan takes this con approach a step further and banks on the established trust of a third party. Mimicking entities like Facebook undermines many users' natural suspicions before extending "friendly" offers. Sharing account information in an unsecured environment results in a breach in online security and requires swift measures to rectify matters.
Just like you should check the references of any vendor you do business with in the brick and mortar world, you should be similarly cautious before conducting online transactions. Any time you are asked for passwords, credit card numbers, or other sensitive account details, you should approach a transaction with care. If at any point you feel uneasy, you should do a little further homework to ensure you are dealing with legitimate parties and secure channels.